About Us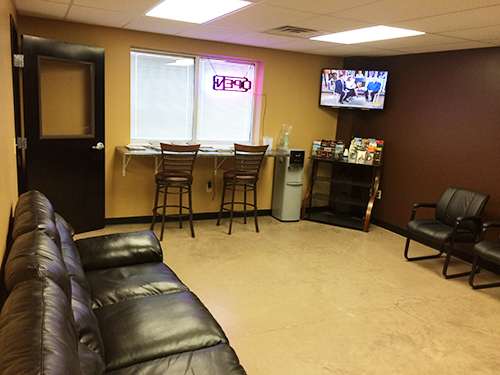 In speaking of the tire industry, RRR Tire has seen some times of change, through introduction in the latter years of metric agriculture tire sizes, tire pressure monitoring systems, and run flat technology. There has been 40+ years experience that has brought these three family members to become the corporation namesake. In the tire focus area, we service most every vehicle shape and size from ATV to farm tractor and every person, individual to a fleet of cars, trucks, or SUV's. Some of the name brands we have to offer are Bridgestone, Firestone, Michelin, and Goodyear. We also service your vehicle when recommended services are needed- such as an oil change, wiper blade replacement, front-end alignment or repair, and minor engine repair work.

What we want to focus on is caring for each person's needs, to make them our customer and service them the: Right Tire, Right Place, Right Now!

So please, take a moment of your time to stop by either of our locations in Wapakoneta or St Marys or give us a call, we will be happy to help with all your needs.

Mike, Nick, and Jay Riethman
In The News
RRR celebrates 25 years of business
By KAREN CAMPBELL
Assistant Managing Editor
Twenty-five years ago, a local business began as a weekend job for a father of two. Michael Riethman started RRR Tire Service performing fleet services for local trucking companies and service calls for local farmers. He did it all while continuing to work his full-time factory job. Soon his wife, Sandra Riethman, was helping the business grow at a location on St. Marys River Road, outside of St. Marys, as Mike Riethman expanded into retail sales, as well as commercial and agricultural service. Due to her health, his wife has since had to take a step back from those office duties, but other family members have been there to help as needed.

"Good people, a strong work ethic, long hours, dedication and preserverance" are what 45-year-old Mike's sons, Nick, 27, and Jay, 24, who have since joined him in the family business, say it took to become a success.

Six years ago they opened another location on Cemetery Road, near Wapakoneta, close to traffic on Interstate 75 and U.S. 33. A large portion of their business is tire sales but light mechanical vehicle service continues to account for a substantial amount of what they provide to customers.

The business has grown from essentially a staff of one to 17 full-time employees as RRR has expanded its customer base to include more commercial and residential work. Before Mike Reithman would drive around in an old used pickup truck to respond to calls — now they have four service trucks.

Nick oversees operations in general, while their father oversees the St. Marys shop and Jay the Wapakoneta shop, but they all do whatever is needed of them to make the family business what it has become. "We have a hands-on approach to everything," Nick said.

Mike Reithman said they also try to be very competitive with prices and purchase strategically. The Riethmans said looking into the future, they hope to continue to advance the services they offer, look for additional opportunities to diversity the company, possibly add more locations and continue to look for good employees and maintain a strong tradition of customer service.

The father said they are looking for ways to grow and improve and for new ideas to make the service they provide even better.

"Service isn't just a word, but a livelihood for us," Nick and Jay said. It's what they were raised up with, watching as their father transformed a weekend hobby on their grandfather's farm to a successful business with two Auglaize County locations. By working on the weekends, Mike Reithman was able to service trailers when they were already off the road and able to be serviced.

"Farmers and truck drivers don't stop," Mike Reithman said. "It's not an 8 a.m. to 5 p.m. job." The father and sons team have continued that same level of customer service, making themselves personally available 24-hours-a-day, 7-days-a-week, 365-days-a-year, occasionally postponing family meals on holidays as they go out to help someone in need whether it be on the road or in the field.
"It's not unusual to leave work only to have to come right back," Nick said. Jay said they have built their business on establishing and maintaining strong customer relationships and community ties. They want to make it as easy and convenient as possible for customers and have strived to find a variety of ways to do that.

"We try to make little things a priority," Jay said. "We try to meet customers at the door, retrieve their tires for them, pull in their vehicles, offer 24-hour personal service, offer local vehicle pickup, and know their names, families and some personal information about them."

Establishing a comfortable waiting room also has been key as RRR has updated customer areas to offer cable TV and WiFi.

The Riethmans said they try to give back with membership in local Chambers of Commerce, Farm Bureau and through donations and support to other organizations, including the Auglaize County Fair. RRR Tire Service also has employed local youth enrolled in automotive programs throughout its years in business, giving them an opportunity to apply what they are learning and develop their skills further.

A driver's education training program, which was the first of its kind in the area, partners RRR with driver's education classes to provide information to new drivers about maintaining their cars and demonstrate how anyone can put on a spare. "As much as the community is a part of us and our success, we try to make sure we take care of the community," Nick said.

Jay said they are doing more oversize work and alignments and have changed tires on just about everything, even fire trucks. "I do the work because I enjoy it," Mike said. "We all do. We certainly don't do it for the money. You can't."

"It's challenging, but rewarding," Nick said of working with family. "If one succeeds we all do." Mike Reithman said he gave his sons the option to leave, but they chose to stay. "I don't know what I would do otherwise," the father said. "It would be hard to do it without them now."